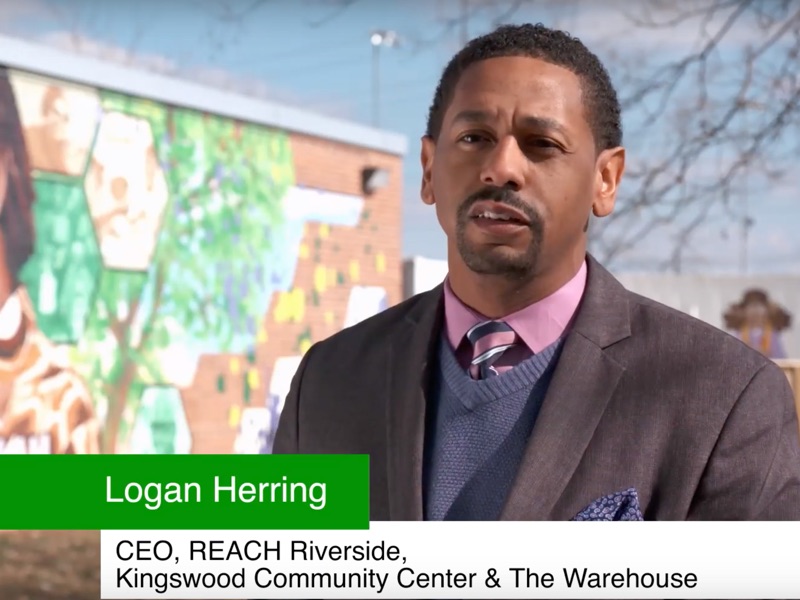 With $1 Million Gift to Riverside Area Revitalization, Christiana Care Makes an Impact on Community Health
As Wilmington's Riverside community embarks on an extraordinary revitalization effort, Christiana Care Health System is making an impact on health with a $1 million gift to REACH Riverside Development Corporation that will support community health and youth development programs.
Riverside, in the northeast corner of Wilmington, is one of the city's oldest and most underserved neighborhoods. Christiana Care's gift adds to the landmark community redevelopment initiative, announced in November, which includes government, private and nonprofit investment and robust community engagement.
Author: Hiran Ratnayake – Christina Care – Read the full article
ChristianaCare Virtual Health at Kingswood Community Center It's easy. It's available anywhere or at the Kingswood Community Center. We make doing what's best for you and your family's health: Super convenient Easy to reach Custom to you Fully coordinated We help you...
read more
There's Plenty in the House for EveryoneThe WRK Group (The Warehouse, REACH Riverside, and Kingswood Community Center) believe it is a basic human right to have regular access to nutritious food items.  Unfortunately, we also know that our community is located in an...
read more

2300 Bowers St
Wilmington, DE 19802

A partner of Kingswood Community Center and The Warehouse