What is a GED?
The GED is a high school equivalency diploma, so you can use it to apply to college or for a job resume, just like you would with a high school diploma. More than 98 percent of schools in the United States accept the GED, including community colleges, universities, and private schools.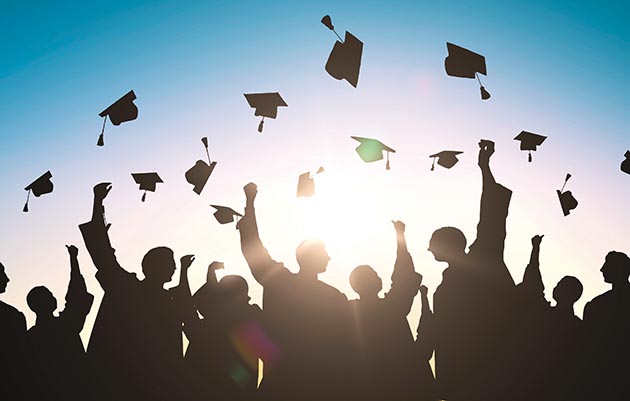 The WRK Group (The Warehouse, REACH Riverside, and Kingswood Community Center) have partnered with Delaware Tech to bring an adult education and GED program to the Riverside neighborhood.
Delaware Tech's Adult Basic Education program can assist you in improving or acquiring skills or competencies in basic reading, math, and writing. Students can gain the skills necessary to successfully attain or retain employment, complete the GED® Exam and/or transition into post-secondary training and/or education.
If you're ready to dive straight into the workforce, the GED is a great option in that area too. Employers view the GED as equal to a high school diploma, so you shouldn't have trouble applying for jobs—as long as you have the skills and experience necessary for the position.
What is the Adult Basic Education Program?
Earning your GED does take some time, but it's very worth it! Prior to taking your GED exam, you are required to participate in the Adult Basic Education program. This is to ensure individual success when taking the exam. The Adult Education Program can be completed in-person or virtually while COVD-19 restrictions are in place.
Throughout the Adult Basic Education program, you will receive the following services:
Individual counseling sessions and service plans

Group workshops (academic and work readiness skills)

Computer and internet access at the college

Creation of individual career portfolios

Career counseling and exploration

College scholarship, financial planning, and placement assistance

Community service opportunities
What Does the GED Require?
Our program provides services and activities to program participants to enable students to achieve the following goals:
Academic success through the attainment of a GED

Attainment of the basic, work readiness, and occupational skills needed to succeed in the world of work

Placement/retention into post-secondary education or advanced training, or military service, employment, or qualified apprenticeships upon attainment of GED