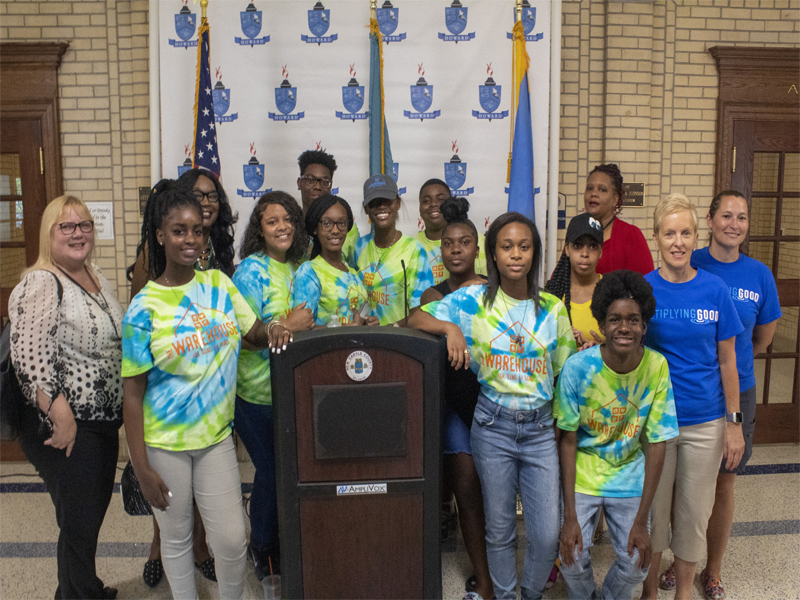 "The Warehouse" Receives Grant
Author: 6ABC – Source Article
WILMINGTON, Del. (WPVI) — A $10,000 dollar grant has been awarded to a unique space which helps young people find their passions.
New Castle County Executive Matt Meyer presented a symbolic check to "The Warehouse" Tuesday.
"The Warehouse" is a safe place where teens from Wilmington can gather to get college counseling, arts and recreation opportunities and social services.

As many of you know, the Riverside and 11th Street Bridge neighborhoods are still experiencing the fallout and challenges left in Hurricane Ida's wake. Many of our neighbors remain displaced due to the damage their homes sustained. Others have been able to return to...
read more
ChristianaCare Virtual Health at Kingswood Community Center It's easy. It's available anywhere or at the Kingswood Community Center. We make doing what's best for you and your family's health: Super convenient Easy to reach Custom to you Fully coordinated We help you...
read more

2300 Bowers St
Wilmington, DE 19802

A partner of Kingswood Community Center and The Warehouse