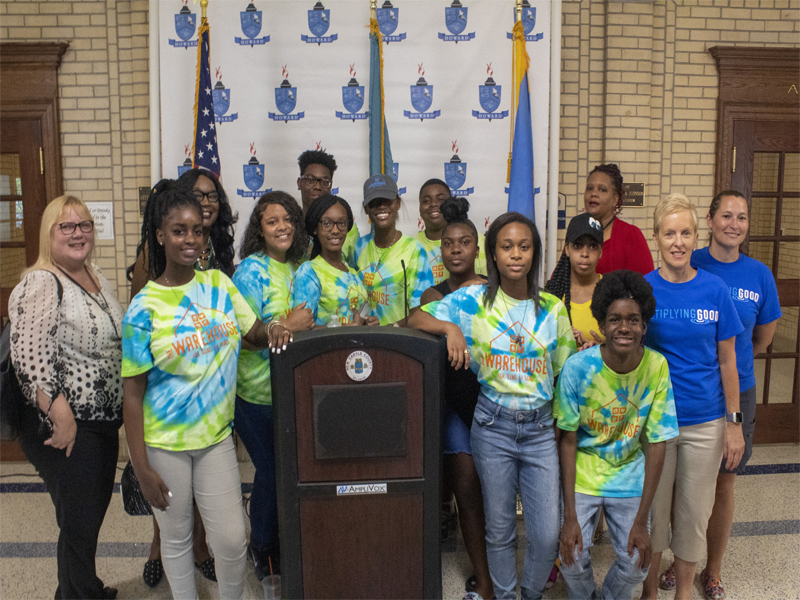 "The Warehouse" Receives Grant
Author: 6ABC – Source Article
WILMINGTON, Del. (WPVI) — A $10,000 dollar grant has been awarded to a unique space which helps young people find their passions.
New Castle County Executive Matt Meyer presented a symbolic check to "The Warehouse" Tuesday.
"The Warehouse" is a safe place where teens from Wilmington can gather to get college counseling, arts and recreation opportunities and social services.
Champions of Success St. Elizabeth School Honors COO, Kenyetta McCurdy-Byrd ENTER TO LEARN… LEAVE TO SERVE… Kenyetta McCurdy Byrd has taken these words to heart from her graduation night in June 1990 to her current position as Chief Operating Officer of Reach...
read more
Volunteers pass out 250 turkeys to Wilmington neighborhoods 'devastated' by Hurricane Ida Hannah Edelman I Friday, November 19, 2021 I Delaware News JournalAlmost three months after remants of Hurricane Ida flooded Wilmington's Riverside and 11th Street Bridge...
read more

2300 Bowers St
Wilmington, DE 19802

A partner of Kingswood Community Center and The Warehouse