There's Plenty in the House for Everyone
The WRK Group (The Warehouse, REACH Riverside, and Kingswood Community Center) believe it is a basic human right to have regular access to nutritious food items.  Unfortunately, we also know that our community is located in an area that doesn't provide easy access to local grocery stores.
That's why The Warehouse is proud to announce the grand opening of its newest service, Plenty, a weekly, free food distribution, available to the Riverside community starting on March 30, 2021.
Plenty offers shelf-stable (ex: canned vegetables, pasta, etc.) and fresh produce (ex: leafy greens, tomatoes, etc.) to our local community.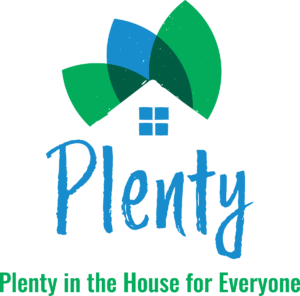 How Does It Work?
Stop by The Warehouse on any Tuesday, Wednesday, or Thursday between 3:00pm and 7:00pm.  Park in one of the reserved spots for Plenty guests and wait for a Warehouse employee to bring you that week's menu. Menus change from week to week based on seasonality and availability keeping our food options fun and fresh!
Select the items that YOU want and return the updated menu to The Warehouse team member.  While you stay comfy in your car, one of our team members will fill and package your order and then return it directly to your car.
It's easy!
The Details:
Who: The Riverside Community
What: Plenty, a Weekly, Free Food Distribution
When: Every Tuesday, Wednesday, and Thursday from 3:00-7:00pm
Where: The Warehouse, 1121 Thatcher Street
(please park in the designated spots for Plenty guests)
Don't forget to bring your reusable shopping bags!